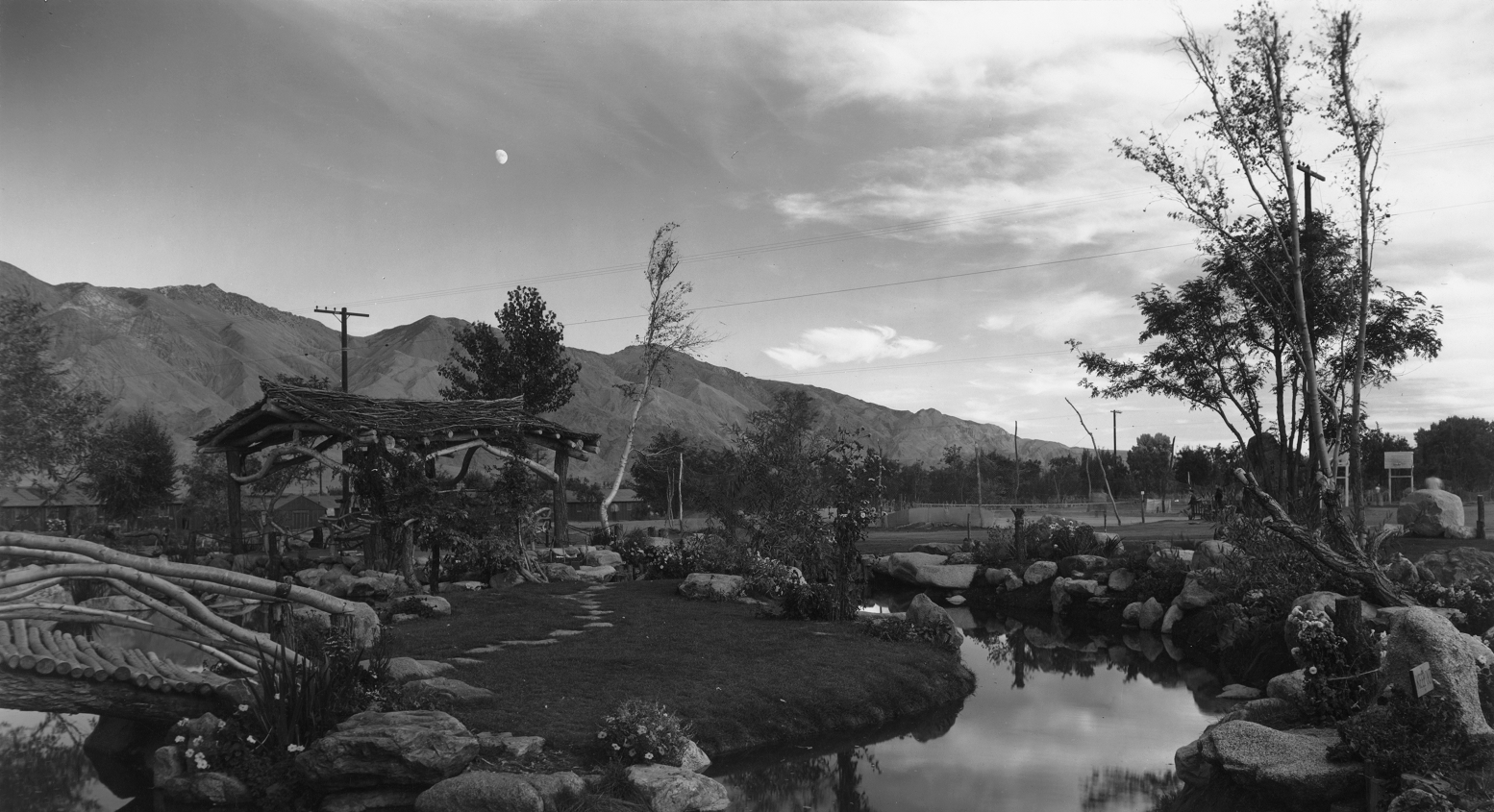 With a selection of documentary work by three leading twentieth-century photographers – Ansel Adams, Dorothea Lange, and Toyo Miyatake – this exhibition will provide a visual exploration of the healing power of Japanese gardens and art in the lives of internees at Manzanar Relocation Camp during World War II. These elaborately designed gardens were created under the harshest of conditions to provide a life-affirming sense of peace, while arts and crafts provided therapeutic support against devastating adversity. Works created by internees will be exhibited along with the photographs to bring the story of this important chapter of Japanese American history to life.
Portland Japanese Garden is honored to dedicate this exhibition to the late Irene Hirano Inouye, the founding Executive Director of the Japanese American National Museum and former President of the U.S.-Japan Council.
Find more information about this exhibition. 
---
Related Programming
In connection with the exhibition, Healing Nature: Gardens and Art of Manzanar, Portland Japanese Garden offers three virtual panel discussions that explore the significance and impact of gardens. With a special focus on gardens created by Japanese American internees at Manzanar and other camps during World War II, these discussions question and dive into why and how humanity seeks connection to nature through gardens, particularly during a time of civil injustice.
Tuesday, 11/17 (Part 1/2): "A Garden of Humanity: From substance to the highest form of creativity"
Tuesday, 12/8 (Part 2/2): "Beautiful Resistance: A Garden as a Cultural Landscape at Manzanar" 
NOTE: "A Garden of Humanity: From Substance to the Highest Form of Creativity"  (Tuesday, 11/17) and "Beautiful Resistance: A Garden as a Cultural Landscape at Manzanar" (Friday, 12/8) are offered as a two-part series with bundled pricing.
Friday, 12/18: "Bridging the Past and Future – Nikkei Cultural Legacies in America and the Evolving Role of Japanese Cultural Institutions"